A smarter clean, naturally.
Janitorial Sanitization
Janitorial Sanitization
Ice Making Solutions
Ice Making Solutions
Laundry Solutions
Laundry Solutions
Certified safe, natural and effective
Our devices are recognized by the EPA to clean, deodorize, and sanitize. Pure Aqueous Ozone offers an effective and natural cleaning and deodorizing solution for all-surface cleaning. CleanCore™ Solutions is committed to innovating new and environmentally safe systems for the cleaning industry.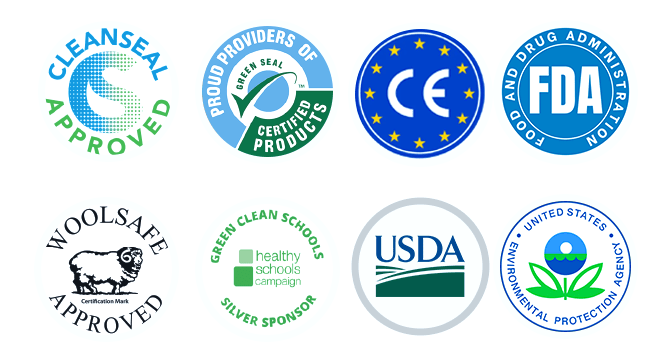 How Aqueous Ozone works
Aqueous Ozone (AO) is the combination of plain tap water and ozone gas. CleanCore Aqueous Ozone technology creates the cleaning industry's most effective all-natural and chemical-free cleaner. CleanCore Solutions™ provide an on-demand, easy-to-use, no-rinse application to quickly clean surfaces and remove odors. CleanCore's patented technology creates a cleaning solution that contains a high concentration of dissolved ozone in the form of Nanobubbles.
Ozone molecules (O3) are dissolved into the water.
The extra oxygen atom attacks and completely destroys contaminants.
Upon complete oxidation the extra oxygen atom disintegrates and only oxygen (O2) is left behind.
The standard across industries
Restaurants
Offices
Residential
Healthcare
Schools
Arenas
Government
What our customers are saying
The CleanCore technology has really improved the overall appearance of our facility. Our restrooms are clean, our carpets are clean and I couldn't say enough about the product. It is totally fantastic. I'm endorsing the product 100%.
Bob Chapman Head Custodian/Engineer – McMillian Magnet Middle School
The benefits to our firm from using ozone technologies have been countless. We have much better indoor air quality, our people are happier, and we noticed a drop in absenteeism due to sickness. We have more credibility when our clients come in and out of our building. I highly recommend CleanCore's ozone technology to anyone who wants to improve the quality of their building.
John Nelson Silverstone Group
As a CleanCore Solutions aqueous ozone distributor, I would recommend this product to any distributor in the country.
Jim Egan Egan Supply