July 6, 2020
CleanCore Solutions Announces Official Sponsorship of USSSA Soccer 2020/21 Season
As posted on USSSA Soccer
Welcome to the USSSA CleanCore Solutions Soccer Season
MELBOURNE, FLA. USSSA Soccer is excited to begin the 2020/21 season as registration kicks off this month. We look forward to bringing back our existing members and welcoming new ones, as we see teams prepare to play again this fall in a safe environment.
USSSA was a leader in the sports world throughout the pandemic and released our return to play processes, guidelines and recommendation May 1st, helping teams, clubs and leagues to safety navigate a return to on field programming. Continuing to be a leader in youth soccer, adult soccer, coaching education, player development, parent guidance and Futsal across the country, the 2020/21 season will be known as the USSSA CleanCore Solutions Soccer Season.
"At the outbreak of the pandemic, we envisioned early on that once we returned to play, training, games, events and management of facilities, would be changed forever." stated Craig Scriven, Vice President of USSSA. "We researched how to protect our membership and the individuals of other organizations our teams would encounter this coming season. In learning to truly sanitize a surface you must follow a two-step process, partnering with CleanCore Solutions provides an essential tool for our members."
CleanCore Solutions, based in Omaha, Nebraska, utilizes a patented technology that creates the cleaning industry's most effective all-purpose cleaner and sanitizer without synthetic chemicals. CleanCore's products clean with pure aqueous ozone, a cleaning solution produced by infusing ozone gas into water. CleanCore Solutions will provide a healthy, safe environment for USSSA players, coaches and families while delivering the most effective cleaning solution. "We are excited to be able to create a healthier, safer, and more enjoyable environment for the families that will be attending the USSSA events," President of CleanCore Solutions Gary Hollst said.
Cleaning products are available in the following categories for; team, club/league, and facility. To learn more on how CleanCore Solutions can help your players, coaches, spectators and officials, contact; usssa@cleancoresol.com.
USSSA is a multisport organization with over 4,000,000 members in; soccer, baseball, softball, basketball, volleyball, golf, martial arts and seven other sanctioned sports. They have been a member of U.S. Soccer Federation since 2001 and work with leagues, tournaments, clubs, teams in over 45 states. To learn more about USSSA, contact USSSA; soccerinfo@usssa.com.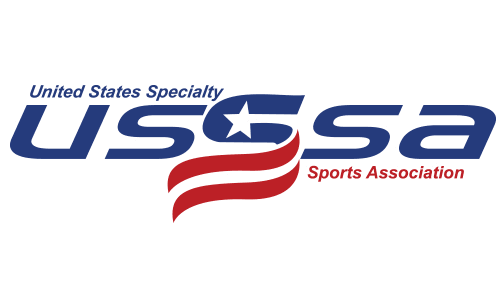 USSSA is a non-profit multi-sport organization whose mission is to develop and expand the game of soccer in the United States. We have been an Organizational Member of U.S. Soccer since 2001.
CleanCore Solutions focuses on providing an effective and natural aqueous ozone solution for all-purpose cleaning. Their Patented Pure Aqueous Ozone technology provides a cleaner, safer and healthier environment while also deodorizing and sanitizing multiple surfaces. Learn more at www.cleancoresol.com, or contact them at customerservice@cleancoresol.com or 877-860-3030.